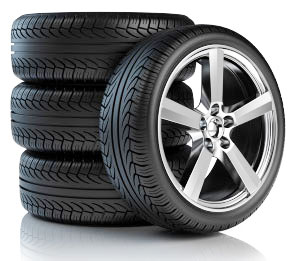 Tire and wheel removal and proper dismounting of the tire from the wheel
Puncture repair diagnosis:
If the damage is minor, it can usually be repaired. In cases where the sidewall or shoulder of the tire is damaged, or if the size of the puncture exceeds one-quarter-inch diameter, the tire will require replacement.
Repair of the tire using two state of the art repair components:
Safety Seal Repair – Seals damaged area from tread to inner liner, creating the perfect repair
Liquid Patch – Creates a permanent, flexible patch around the Safety Seal Repair on the inner liner of the tire
Remount tire to the wheel and properly reinstall on your vehicle
Check and set tire pressure to your vehicle's specification
Courtesy Vehicle Inspection
If your tire is damaged, our Puncture Repair Diagnosis will determine whether or not it should be repaired.